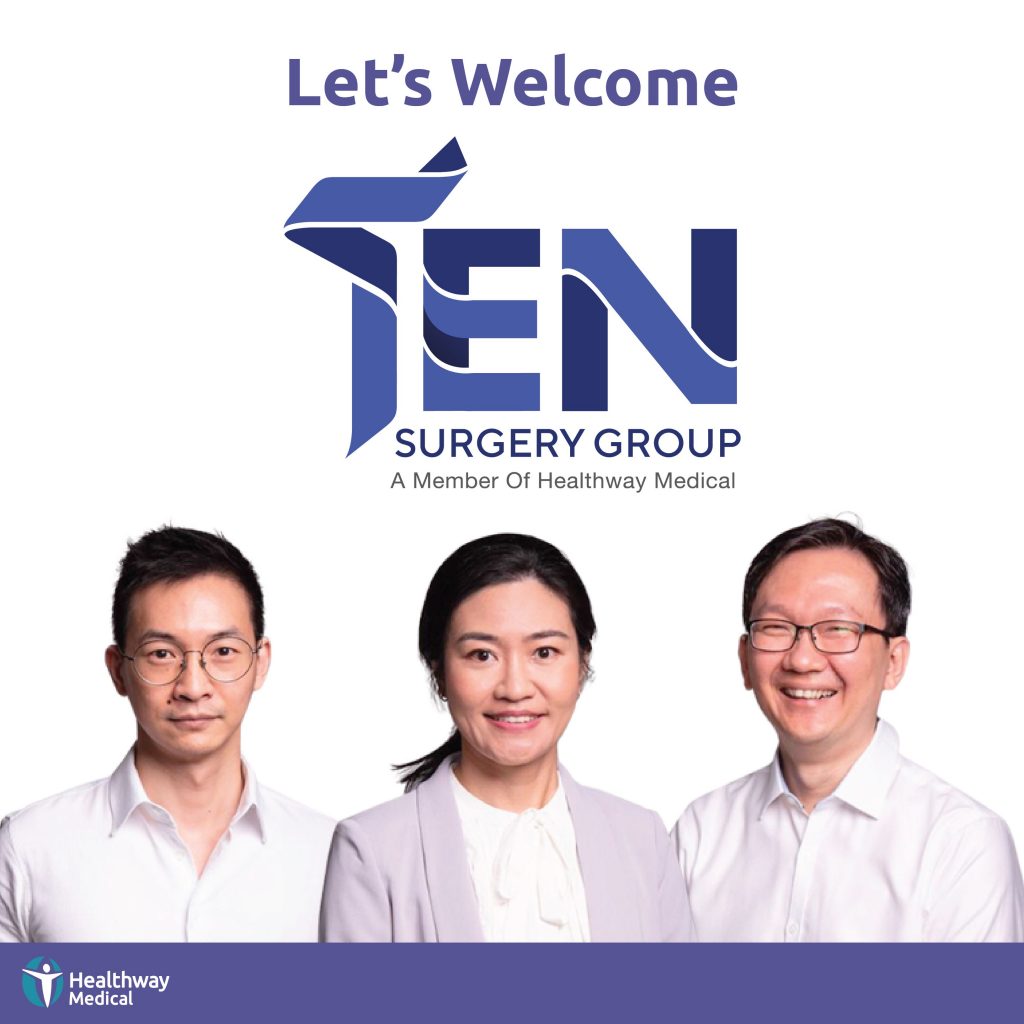 🎉 We are so delighted to announce that TEN Surgery is now part of the Healthway Medical Family! 🎉
They bring with them a wealth of experience and expertise that not only complements our existing specialty services but also bolsters our offerings at our GP network.
Learn more about Dr Ng Kheng Hong, Dr Toh Ee-Lin and Dr Eugene Yeo here.