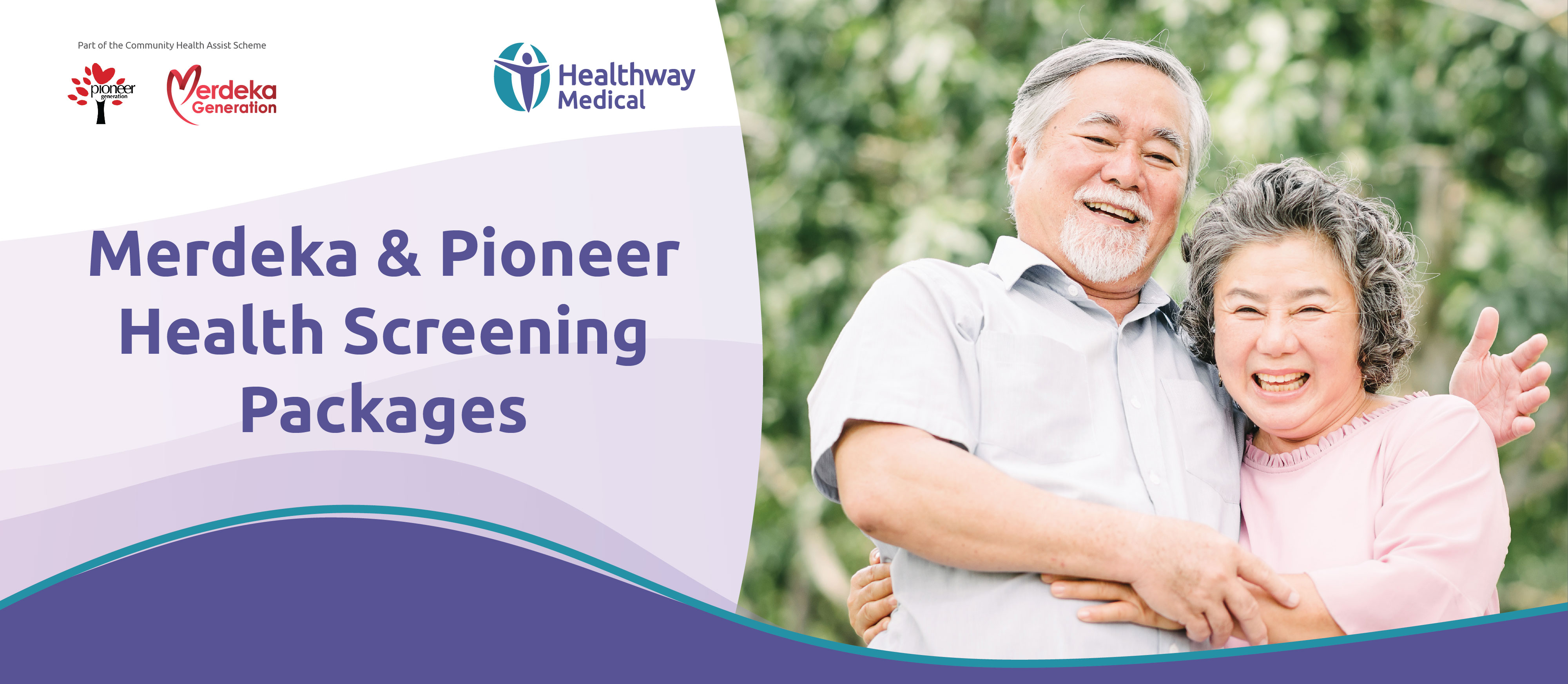 Empowering Healthier Lives Together
CHAS Benefits for All
From 1 November 2019, all Singaporeans can benefit from the Community Health Assist Scheme (CHAS), as it extends to cover all Singapore Citizens with chronic conditions. Healthway Medical is proud to be a participating CHAS GP clinic that provides affordable chronic care for the community.
Enjoy a comprehensive healthcare experience with CHAS benefits and Healthway Medical's additional services, such as vaccinations, blood tests, and health screening packages.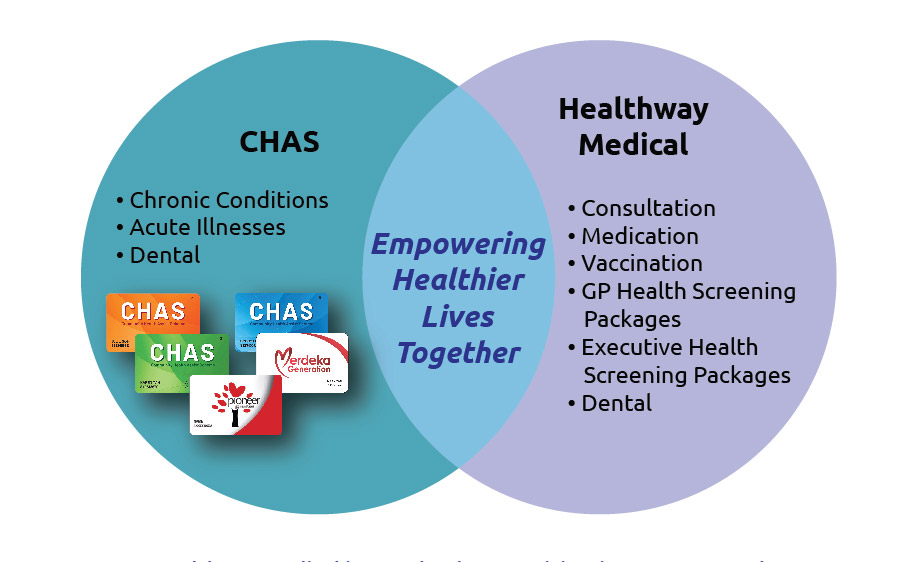 Merdeka and Pioneer Health Screening Packages
All Merdeka Generation and Pioneer Generation seniors will receive subsidies under CHAS, as well as a range of screening packages at Healthway Medical tailored to suit your needs.
Healthway Medical offers screening packages at our GP clinics as well as at our Healthway Screening centres at The CentrePoint and Downtown Gallery.
Please call our clinics or health screening centres to book a health screening appointment.