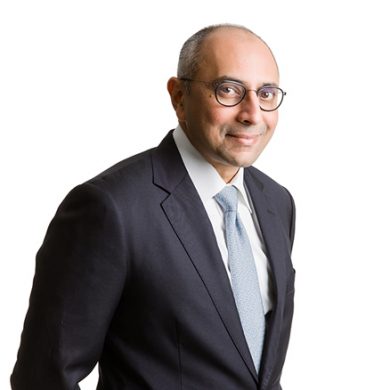 Non-Independent Non-Executive Director
Mr Anand Kumar was appointed as a Non-Independent Non-Executive Director of the Company on 24 March 2017 and was last re-appointed on 26 April 2021. He is a Co-Founder and Partner of Gateway Partners, an investment firm focused on growth capital and strategic opportunities across markets in Southeast Asia, South Asia, the Middle East and Africa.
Mr Kumar has over 29 years of experience in Investments, Mergers & Acquisitions ("M&A"), Equity Capital Markets and Leveraged Finance in Southeast Asia with a strong network of relationships in the region. Prior to co-founding Gateway Partners in 2014, Mr Kumar held leadership positions in several leading investment banks including Standard Chartered Bank and Morgan Stanley.
He is a Non-Executive Director of TVS Supply Chain Solutions (India), a member of the Board of Commissioners of PT Lippo Karawaci Tbk (Indonesia) and PT Lippo Cikarang Tbk (Indonesia), as well as an Independent Director of Tube Investments of India Limited and Cholamandalam Investment and Finance Company Limited.
Mr Kumar holds a Master of Business Administration degree from Vanderbilt University, United States of  America.