Singapore's new healthcare reform plan, Healthier SG, aims to empower individuals to take charge of their health through preventive care, where they can enrol with a family doctor who will support them in their healthcare needs throughout their lives.
Enrolment will open to residents aged 60 years and above in the second half of 2023, followed by those in the 40 to 59 age group in the next two years.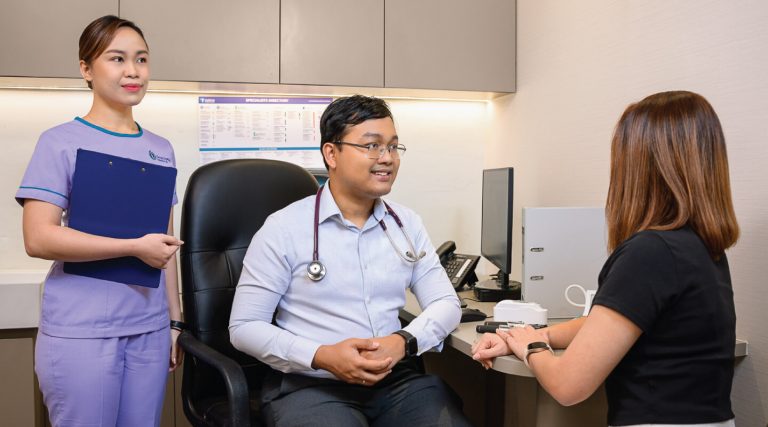 What are the benefits of Healthier SG?
Develop a personalised health plan with your doctor
Under Healthier SG, residents commit to seeing one family doctor, who knows their conditions well and can develop personalised health plans based on their needs. This will help family doctors build strong relationships with their patients, playing a more significant role in preventive care.
Free annual health screenings and vaccinations
Residents who enrol in Healthier SG can get free annual health screenings and nationally recommended vaccinations. Screening for the following diseases will be free:
● Hypertension (high blood pressure)
● Hyperlipidaemia (high cholesterol)
To encourage residents to stick with their family doctor, prices of medicines at GP clinics will be lowered to be comparable to those at polyclinics. This is done by introducing a new subsidy tier to the Community Health Assist Scheme (CHAS) for common chronic disease medications.
Patients with certain chronic diseases will be able to use MediSave to pay the full amount for their treatment, instead of having to co-pay 15 per cent of the bill.
What can you expect from your Healthier SG journey?
Under Healthier SG, residents will be encouraged to choose and enrol with a family doctor of their choice. Upon successful enrolment, they will discuss and develop health plans with their doctors, who will monitor their health via follow-up consultations. The table below explains further about what you can expect from your Healthier SG journey.
Step 1: Enrol With Your Doctor

Step 2: Develop Personalised Health Plan

Step 3: Proactively Manage Your Health

Step 4: Review Your Health with Your Doctor

Free first onboarding health consultation at your enrolled clinic
Discuss your medical history and conditions with your doctor
Develop personalised health plan including health screening and lifestyle changes

 

Follow your health plan on HealthHub App
Participate in community programmes to sustain a healthy lifestyle
Track your physical activity on Healthy 365 App

 

Progress on your health plan will be monitored through regular check-ups with your doctor.